Functional mushrooms are having a moment, and health enthusiasts enjoy them for their capacity to boost immunity, improve digestive health, regulate mood, and more. We'll discuss seven great benefits of functional mushrooms, and one of the best sources of quality mushroom products on the market.
In recent times, people have been inspired to take greater responsibility for their bodies to maximize their overall health. This involves turning to natural supplements that offer multiple benefits instead of consuming a multitude of over-the-counter synthetic pills.
Functional mushrooms are a group of edible mushrooms that have been used for centuries due to their medicinal properties. These fungi contain bioactive compounds that promote a diverse array of health benefits. While functional mushrooms have been utilized across the Eastern hemisphere for thousands of years, they have just recently been popularized in Western cultures. Modern scientific research has begun to support their potential health benefits as dietary supplements and natural remedies. Read on to discover seven great benefits of functional mushrooms.
You May Also Like:
The Best Mushrooms for Liver Health
The Best Turkey Tail Mushroom Capsules: 5 Top Products Reviewed
Benefits of functional mushrooms #1:
Stress response
There are two categories of functional mushrooms: adaptogenic and medicinal. Many mushrooms fit into both of these categories. The adaptogenic properties in functional mushrooms have made them popular in Western cultures to help support stress reduction.
Adaptogens appear to affect the hypothalamic pituitary adrenal axis (HPA) by normalizing cortisol levels. Cortisol is a hormone. When stress is introduced to a person, their cortisol level increases. Adaptogenic mushrooms like Reishi and Turkey Tail help the body to overcome stress responses while protecting against the long-term effects of perpetual cortisol increases and chronic stress.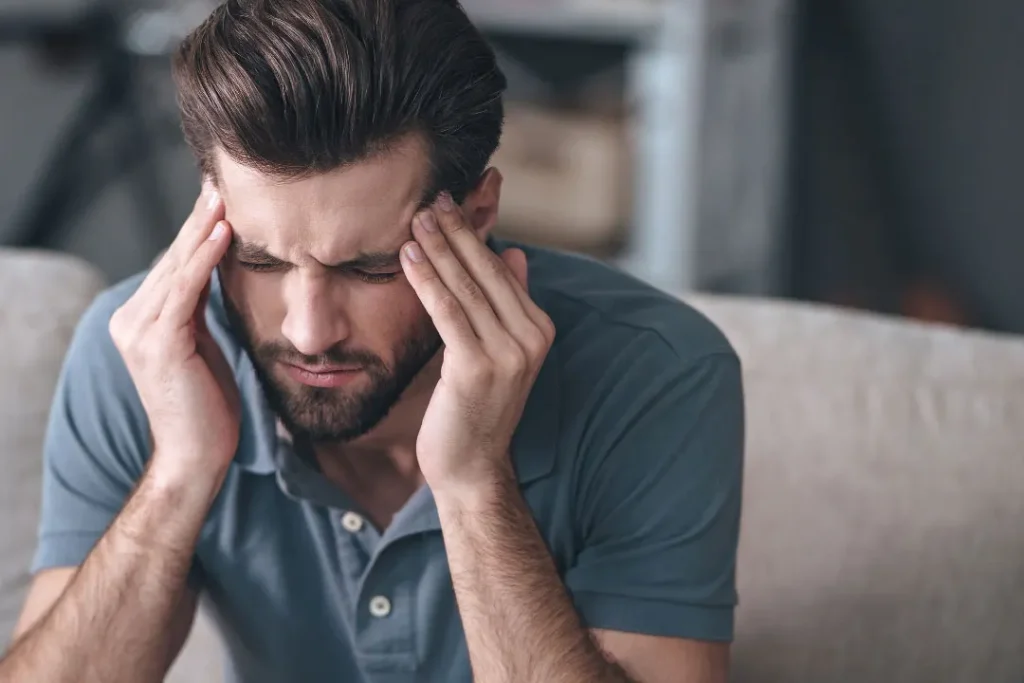 Benefits of functional mushrooms #2:
Immunity support
The benefits of functional mushrooms largely come from their bioactive compounds, usually in the form of beta-glucans. Beta-glucans are known for their immune-enhancing properties, helping to trigger your immune response when ingested. This may promote a biological response that will protect the body from pathogens. Double-blind randomized control trials of mushrooms like Turkey Tail and Reishi support these benefits.
Benefits of functional mushrooms #3:
Reduced inflammation
The beta-glucans in medicinal mushrooms have been shown to have anti-inflammatory properties. Inflammation can affect many areas of the body, including the brain, heart, and joints. In studies where subjects consumed Reishi extract supplements, they had significantly reduced inflammation markers.
Benefits of functional mushrooms #4:
Brain health
In addition to the adaptogenic properties of functional mushrooms that benefit the brain, the medicinal properties of mushrooms like Lion's Mane have been shown to possibly stimulate the growth and repair of nerve cells in the brain. This promotes improved cognitive function and may lower the risk of contracting neurodegenerative diseases. Furthermore, one study showed that Lion's Mane may improve mild cognitive impairment in elderly individuals.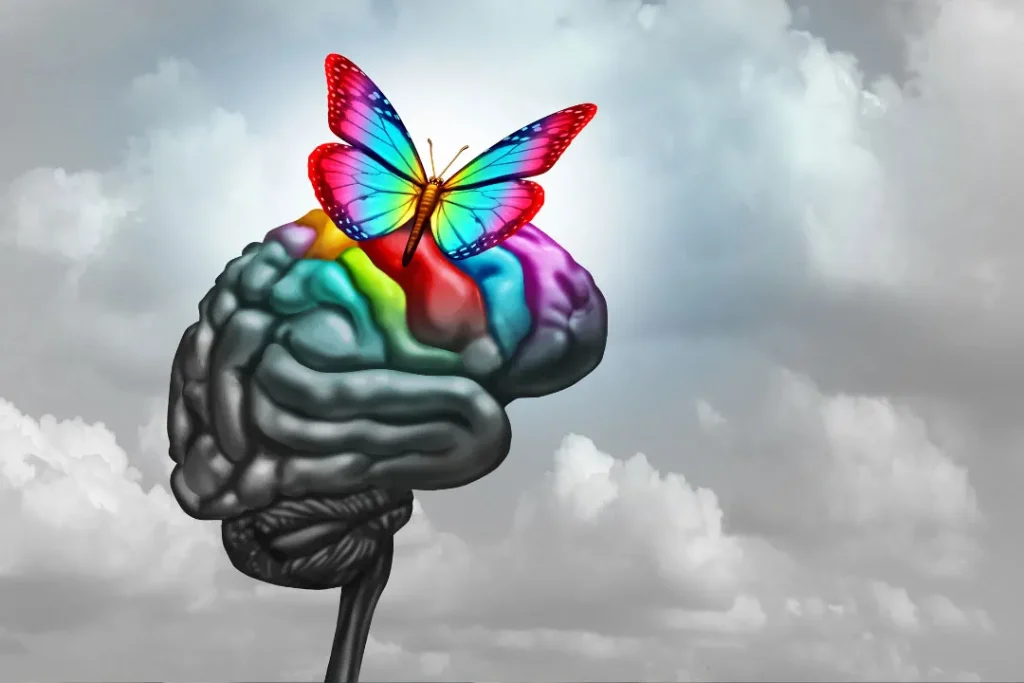 Benefits of functional mushrooms #5:
Effects on cancer
There were an estimated 1.9 million new cancer diagnoses in the United States in 2022. Functional mushrooms have been studied concerning their viability as possible adjuncts to medical treatment because of their anti-cancer properties. The beta-glucans in functional mushrooms like Reishi may have anti-tumor effects by activating natural killer cells. Natural killer cells are a type of white blood cell that may target and kill cancer cells.
Studies also show the anti-tumor effect of beta-glucans. However, more clinical research is needed to understand how functional mushrooms may be used as a complementary therapy for cancer treatment.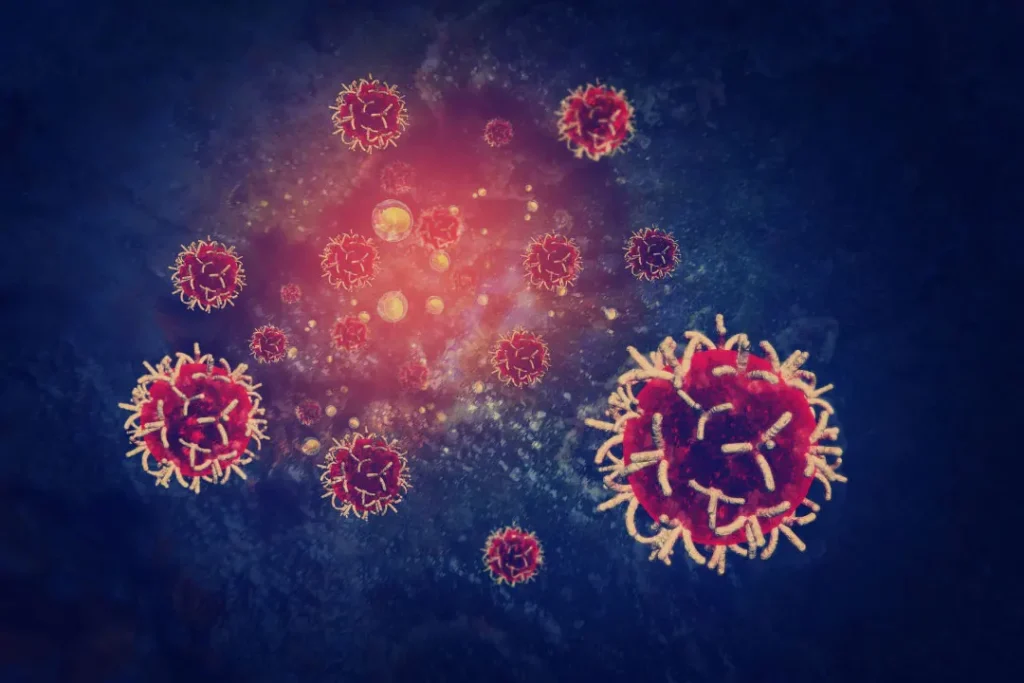 Benefits of functional mushrooms #6:
Improved cardiovascular health
Heart disease is the leading cause of death in the United States, killing one person every 34 seconds. A randomized, double-blind, placebo-controlled study found that maitake mushrooms may have an effect on blood pressure and lipid profiles in individuals with hypertension.
A lipid profile is a group of tests that measures the amount of cholesterol and other fats in your blood. In other words, maitake mushrooms may influence your lipid profile by helping to lower high cholesterol levels. A leading factor in contracting heart disease is a high cholesterol level, suggesting maitake's ability to help prevent heart disease. Another study linked the consumption of Reishi mushrooms with significantly reduced blood pressure.
Benefits of functional mushrooms #7:
Gut health
Recent studies have linked gut health with the overall health of a person. Research indicates that the microbiota of the gut affects digestion and even cognitive function. Furthermore, beta-glucans have been studied as a potential source of prebiotics, possibly contributing to the composition of the gut microbiome. Additionally, the active compounds in Turkey Tail mushrooms have been shown to create clear and consistent changes in intestinal composition.
Benefits of functional mushrooms:
Making the right choice
Research continues to show the benefits of functional mushrooms, motivating the recent surge in the consumption of mushroom products. Unfortunately, many mushroom products on the market today contain little of these active compounds, often substituting ineffective fillers as their main ingredients. One company that provides a high percentage of active compounds in their mushroom products is Real Mushrooms. The company was founded by Skye Chilton after his father Jeff Chilton's influence. Jeff Chilton is the founder of Nannex, the leading supplier of organic mushroom extract ingredients to supplement companies. With his 40 years of experience, he is a crucial figure in the functional mushroom market.
Skye's goal for his company is to provide organic pure mushroom extracts to consumers while providing as much information to consumers as possible in a landscape of misinformation. This allows them to demand well-researched products. Real Mushrooms provides pure mushroom extracts like Turkey Tail that contain no grain fillers or starch. To uphold their transparency policy, they also provide articles, like this piece concerning Turkey Tail, that contain substantive research on the mushroom's history and benefits.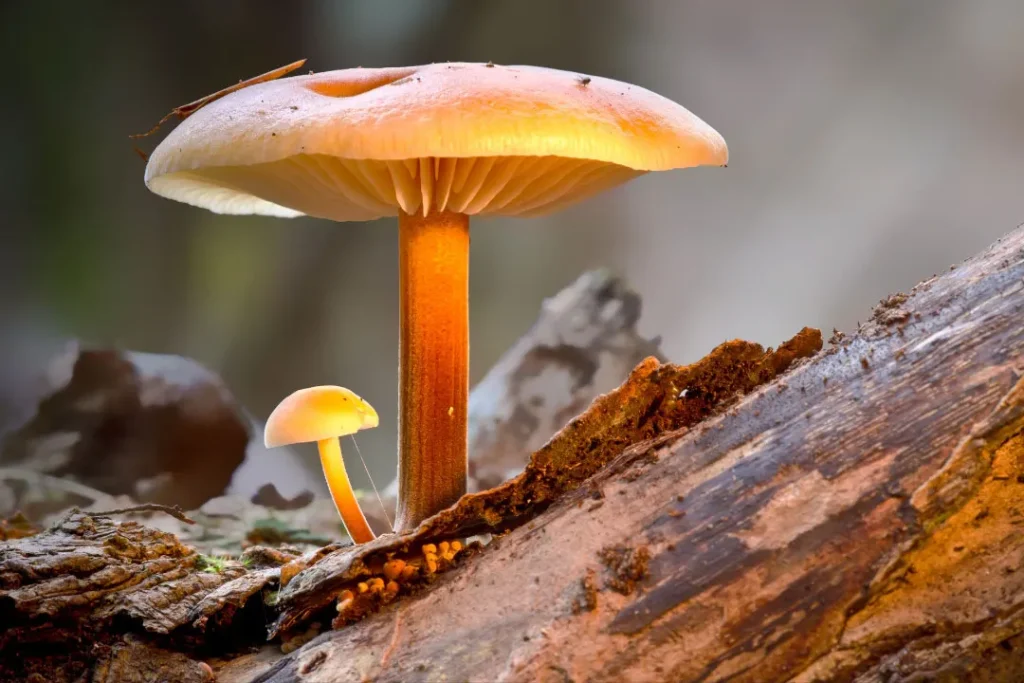 The future of functional mushrooms
Functional mushrooms have been used for centuries for their multitude of benefits, including improved immune function, reduced inflammation, and improved brain function. Modern researchers work to confirm these benefits and provide supporting evidence for long-established traditional uses of functional mushrooms. With many deceptive products on the market, it can be difficult to obtain the benefits offered by a mushroom's active compounds. But when a pure mushroom extract is found, it may be a great addition to your health regimen.
Further Reading for Additional Reference:
National Center for Biotechnology: "Edible Mushrooms: Improving Human Health and Promoting Quality Life"
VeryWell Health: "What is Beta-Glucan?"
Science Direct: "Mushroom as a potential source of prebiotics: a review"
Important Note: The information contained in this article is for general informational purposes only,
and should not be construed as health or medical advice, nor is it intended to diagnose, prevent, treat, or cure any disease or health condition. Before embarking on any diet, fitness regimen, or program of nutritional supplementation, it is advisable to consult your healthcare professional in order to determine its safety and probable efficacy in terms of your individual state of health.
Regarding Nutritional Supplements Or Other Non-Prescription Health Products: If any nutritional supplements or other non-prescription health products are mentioned in the foregoing article, any claims or statements made about them have not been evaluated by the U.S. Food and Drug Administration, and such nutritional supplements or other health products are not intended to diagnose, treat, cure, or prevent any disease.