Maintaining the efficient functioning of your liver is essential to good health. Medicinal mushrooms contain ingredients that may play a significant role in facilitating optimal liver function. Read on to learn about the best mushrooms for liver health.
In today's world, people are re-prioritizing their health and well-being, and many are exploring traditional wisdom and remedies in addition to modern medicine. In this regard, medicinal mushrooms have become a popular health tool as people rediscover their ancient use. One area where medicinal mushrooms show promise is in promoting liver health. Read on to learn about the best medicinal mushrooms for liver health, as well as where to find the best supplier of medicinal mushrooms.
You May Also Like:
Auri Mushroom Gummies vs Troop Mushrooms Gummies
The Best Shiitake Mushroom Supplement: 5 Top Brands Reviewed
What are medicinal mushrooms?
First, let's discuss what medicinal mushrooms are and how they work.
Humans have used mushrooms for medicinal purposes for thousands of years. Some of the first peoples of the Americas used puffball mushrooms (Calvatia genus) to heal wounds. Despite this, modern medicine is only just starting to relearn the health benefits of mushrooms. Research has shown that certain fungi contain bioactive compounds and polysaccharide-protein complexes that have a variety of beneficial properties. These mushrooms may aid in regulating the immune system and promoting microbiome health and have been linked to potential anti-diabetic, anti-cancerous, and anti-obesity effects.
Medicinal mushrooms can have an especially pronounced effect on the liver. While research on the subject is ongoing, a scientific review found that medicinal mushrooms could help to protect against liver injury and liver diseases. In addition, a study found that mushrooms have anti-inflammatory and antioxidant properties that could help alleviate non-alcoholic fatty liver disease (NAFLD). While more studies are needed to say conclusively, there's strong evidence of the positive benefits of medicinal mushrooms for liver health.
We should note that medicinal mushrooms differ from the typical commercial mushrooms found in grocery stores. Medicinal mushrooms have a bitter taste when consumed; because of this, they are often found in other forms, like capsules and pills.
With this introduction out of the way, let's discuss the best mushrooms for liver health.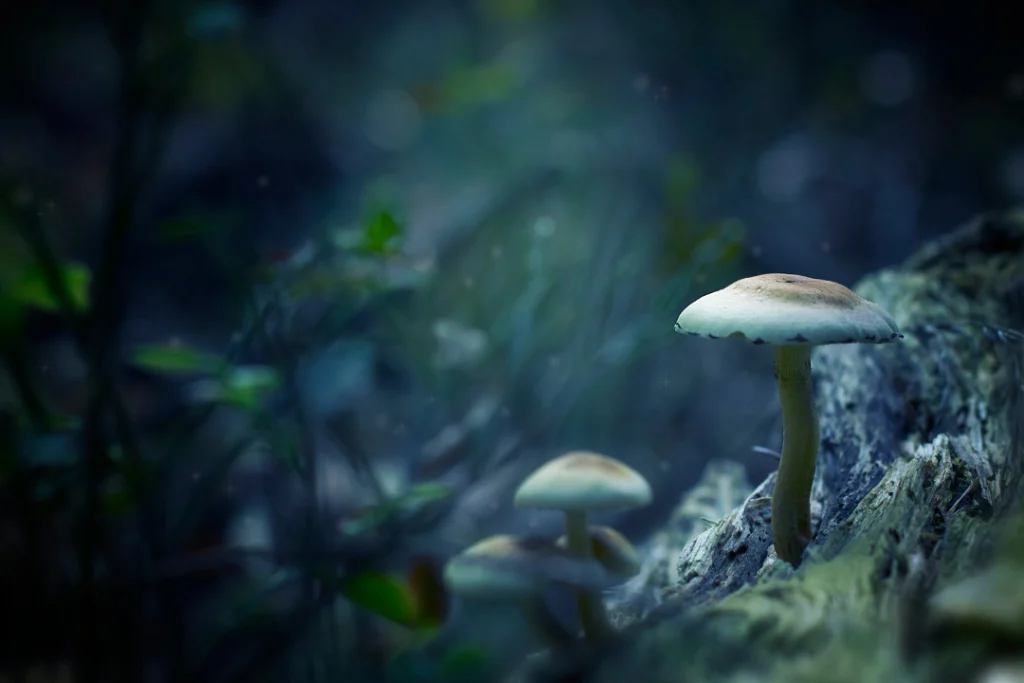 Shiitake mushrooms
When it comes to using mushrooms for liver health, few varieties can compare to the benefits provided by Shiitake mushrooms. For instance, research has shown that Shiitake mushrooms are effective in protecting our liver against toxins. Additionally, Shiitake mushrooms could improve immune response, have strong antibacterial properties, and are great sources of potassium and vitamin D.
Cordyceps
Originally found in the mountain ranges of China and India, Cordyceps is a genus of fungi with more than 350 member species. However, the one most commonly used for medicinal purposes is Cordyceps sinensis. This mushroom has been demonstrated to slow the development of liver diseases like cirrhosis. In addition, Cordyceps may serve to improve kidney functions, regulate stress, and reduce blood sugar.
Reishi
Reishi mushrooms are another type of mushroom that has been linked to potential liver health benefits. These fungi have been used in Asian medicine for over 2,000 years. Today, Reishi mushrooms have a variety of potential uses. Besides treating liver disease, Reishi could also be used for aging, heart disease, diabetes, and more. However, the use of Reishi mushrooms in powdered forms has also been associated with lung toxicity, so you should use this variety with care.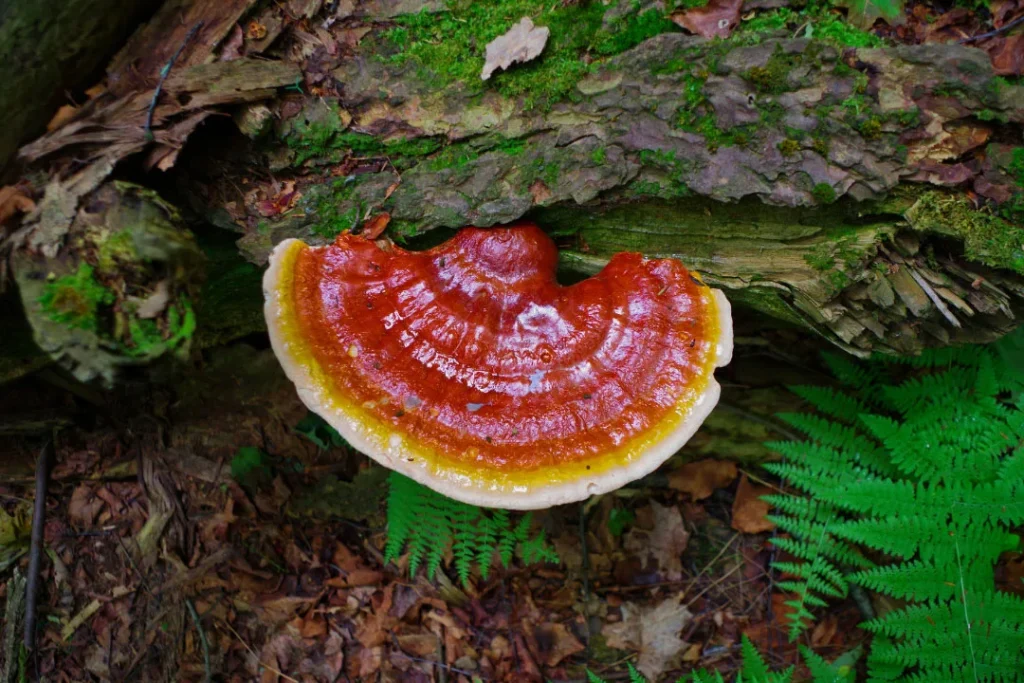 Auricularia delicata
One of the lesser-known medicinal mushrooms for liver health is Auricularia delicata. This edible mushroom has long been used in traditional medicine in the region of Manipur, India. Some studies have suggested that Auricularia delicata could serve to protect against liver injury. Antimicrobial and antioxidant effects have also been reported.
Agaricus
The final mushroom type we'll discuss in terms of liver health is Agaricus. This genus of mushroom is native to Brazil, although it's now also cultivated in China and Japan. Similar to the others, research into the exact effects and mechanisms of this mushroom is ongoing. However, one study found that Agaricus blazei may protect the liver against oxidative damage. Another study showed the potential for Agaricus blazei supplements to normalize liver functions for people with chronic Hepatitis B. Agaricus may also improve immune functions and combat tumor growth.
Where to get medicinal mushrooms for liver health
So far, we've introduced different types of medicinal mushrooms for promoting liver health. However, we also need to discuss where to find the best quality medicinal mushrooms for liver health. For that, there's no better choice than Real Mushrooms.
Real Mushrooms sets itself apart through its unmatched quality and commitment to using actual mushrooms as opposed to mushroom-like grain-based products. As Real Mushrooms founder Skye Chilton discovered, many mushroom supplement products are actually made from mycelium (the root system of the mushroom) grown on a grain substrate. Real Mushrooms sources its genuine mushrooms from China, a country with a long history of mushroom cultivation and one of the few places to obtain pure, organic mushrooms for supplement use. As Skye Chilton explained, Real Mushrooms strives to be transparent on its ingredients and sourcing to "give the consumer the information they need to make proper, educated choices and navigate a lot of the mis-marketing that's out in the marketplace."
You can find out more about Real Mushrooms and their medicinal mushroom products on their website. Regarding medicinal mushrooms for liver health, your best option is the 5 Defenders Organic Mushroom Blend Capsules. This product includes a blend of mushrooms, including the aforementioned Shiitake and Reishi. This formulation is designed to help strengthen your immune system and protect your liver health.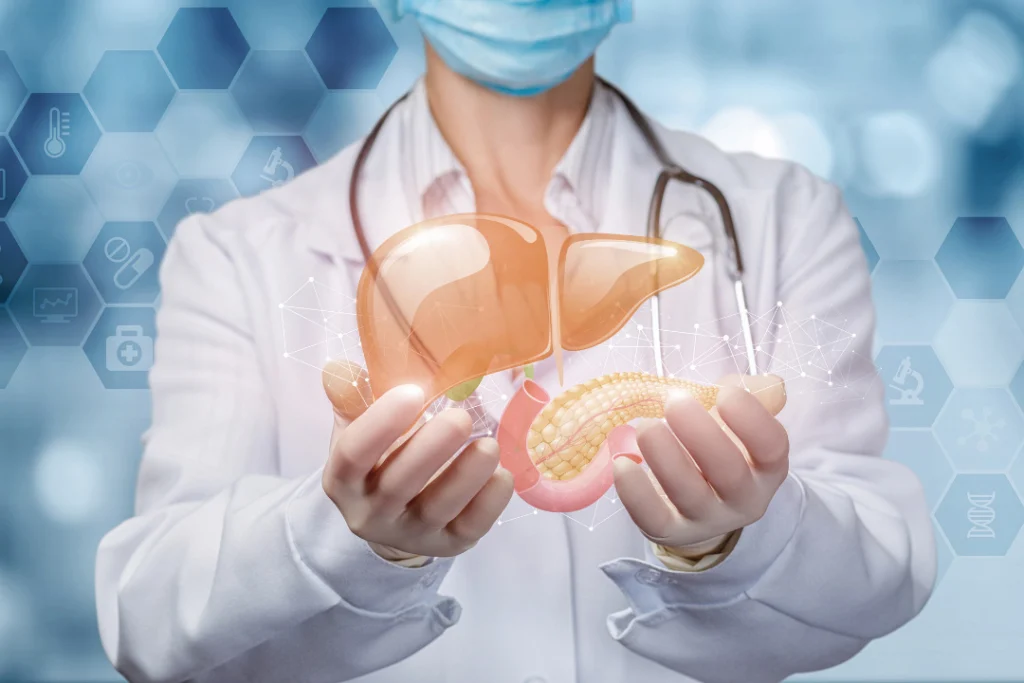 Final verdict
While there is still much to learn about medicinal mushrooms, traditional usage and recent studies show that these fungi have significant potential to improve overall health. This also holds true for liver health, with mushrooms like Shiitake and Reishi being especially promising. That said, you should always ensure that you're buying from a quality-focused brand that uses actual mushrooms instead of mycelium-based substitutes when you're ready to make a purchase.
We hope this look at medicinal mushrooms for liver health has been informative. Good luck on your medicinal mushroom journey!
Further References:
Vegetarian Times: Here Are the Five Medicinal Mushrooms You Need to Know – and the Health Benefits of Each
ScienceDirect: Medicinal Mushrooms
The Nutrition Source/Harvard School of Public Health: Mushrooms
Important Note: The information contained in this article is for general informational purposes only, and should not be construed as health or medical advice, nor is it intended to diagnose, prevent, treat, or cure any disease or health condition. Before embarking on any diet, fitness regimen, or program of nutritional supplementation, it is advisable to consult your healthcare professional in order to determine its safety and probable efficacy in terms of your individual state of health.
Regarding Nutritional Supplements Or Other Non-Prescription Health Products: If any nutritional supplements or other non-prescription health products are mentioned in the foregoing article, any claims or statements made about them have not been evaluated by the U.S. Food and Drug Administration, and such nutritional supplements or other health products are not intended to diagnose, treat, cure, or prevent any disease.