Medicinal mushrooms are rising stars among health-conscious consumers, and gummy supplements present a convenient and effective way to reap the many benefits of these health-boosting fungi. We'll compare two leading brands: Auri Mushroom Gummies and Troop Mushrooms Gummies, so that you can make an informed purchase decision.
When it comes to adopting a healthier lifestyle, research shows the benefits of adding mushrooms to your diet. Mushrooms can help lower cancer risk, promote brain health, and stimulate the immune system. However, making sure that we eat our daily dose of mushrooms isn't always easy.
For those with busy schedules and insufficient time to prepare the right foods, supplements have become a trendy way to ensure we still get the nutrients we need. Auri and Troop Mushrooms have created gummies that make it easy to experience all the health benefits mushrooms promise. However, choosing the right gummy supplement is just as important as adding mushrooms to your lifestyle.
You May Also Like:
The Best Mushrooms for Immunity
Mushroom Gummies: Counting Down The 5 Best
Why gummies instead of capsules or powders?
Both Auri mushroom gummies and Troop Mushrooms gummies are part of a growing list of gummy supplement products. Gummies are becoming a preferred method for people to get their daily dose of vitamins over traditional supplements. This is because they tend to taste better and are easier to swallow, ensuring accessibility and convenience. Additionally, while traditional supplements need to be paired with water, gummies can be taken without any additional resources.
Additionally, the elderly, people who are pregnant, and vegans and vegetarians usually have problems taking traditional supplements. The problem is that these specific categories of people often need supplements to obtain the nutrition that their diets lack. Gummies provide an effective solution for these groups of people to stay healthy.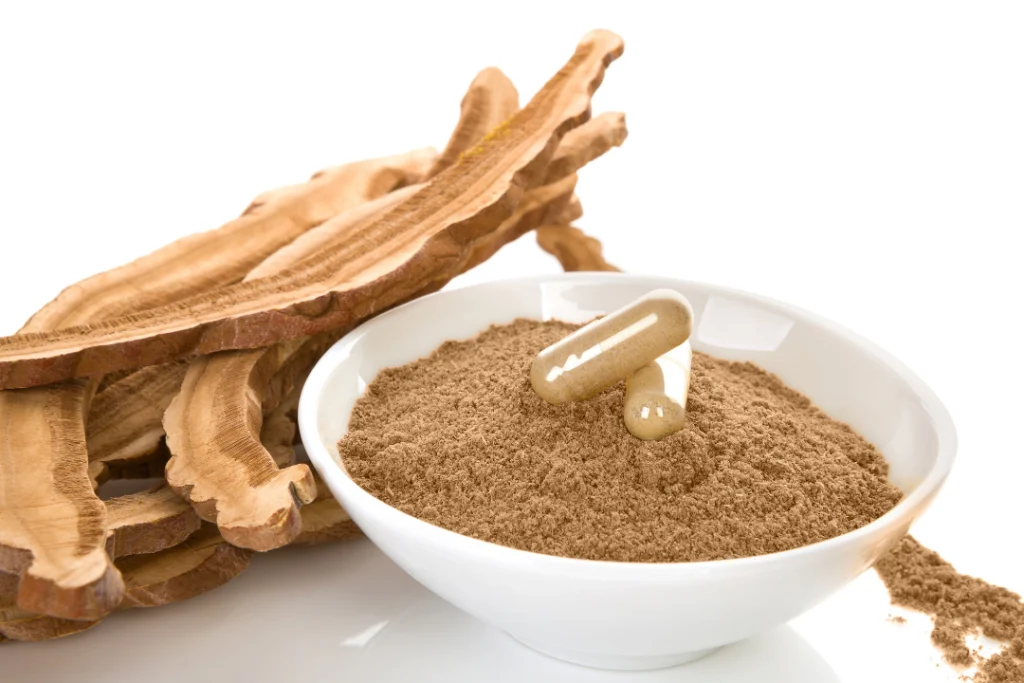 Auri Mushroom Gummies vs Troop Mushrooms Gummies:
Overview
Both Auri and Troop Mushrooms offer mushroom gummy products that aim to improve your daily life. While Auri only offers one type of mushroom gummy, Troop Mushrooms offers three different gummies. Each of Troop Mushrooms' products utilizes different mushrooms for benefits that are more tailored to the user's needs, such as de-stressing or boosting brain power.
The aim of Auri's product line is to create a single gummy that can solve all of the consumer's health needs. This makes their Super Daily Mushroom Gummies ideal for those who are just starting out on their mushroom journey.
Troop's mushroom gummies are better for those looking to meet specific needs. However, Troop Mushrooms also includes a line of supplements for more general use, similar to Auri's product.
Some of the products that Troop offers are their Lion's Mane gummies, which have been shown to help boost brain power, and Reishi gummies, which can help alleviate stress. Meanwhile, the Super Troop gummies use multiple different mushrooms to give users more energy, improved mental clarity, and digestion and immune system support.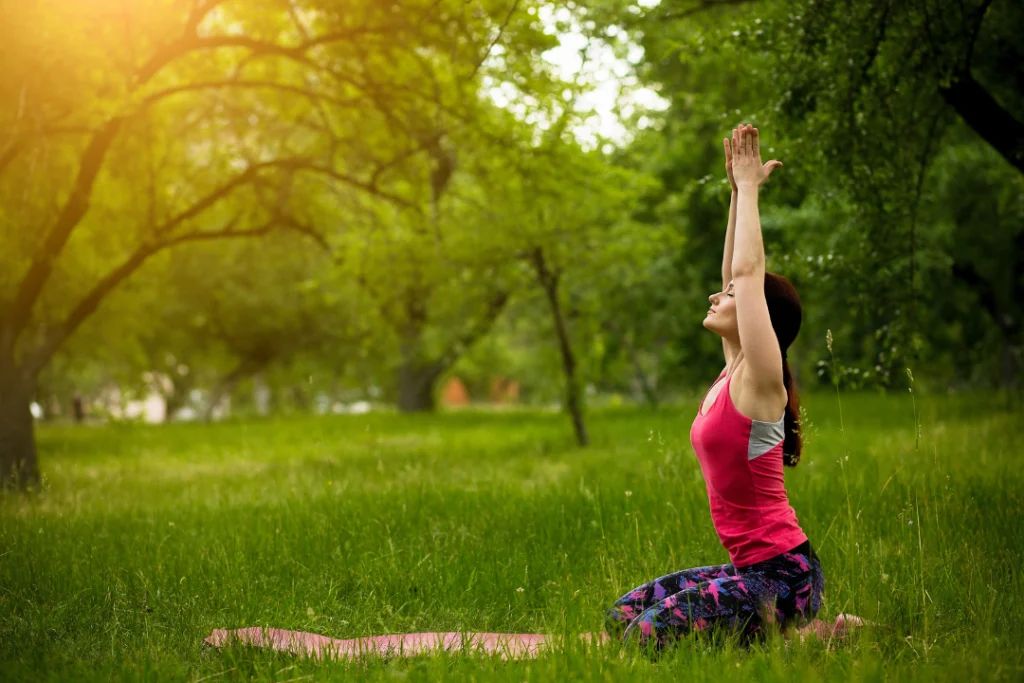 Auri Mushroom Gummies vs Troop Mushrooms Gummies:
Ingredients
While Troop Mushrooms offers different gummies, their products tend to use a single mushroom, either the Lion's Mane or the Reishi. However, their Super Troop gummy product is comparable to Auri's Super Daily Mushroom Gummies.
Both Super Troop and Super Daily Mushroom Gummies use a variety of ingredients to help improve the overall quality of the user's lifestyle. Some of the ingredients they share are:
While both products are focused on giving users better mental clarity, reducing inflammation, and improving gut health, Troop Mushrooms offers people more options for controlling their health.
Certain users find that finetuning specific parts of their diet can bring about more desirable results, particularly when it comes to mental health. Using Troop Mushrooms' Lion's Mane gummies and Reishi gummies, people can obtain a perfect balance of nutrients that may improve their day beyond their physical well-being.
Auri Mushroom Gummies vs Troop Mushrooms Gummies:
Nutrition
Both brands of gummies offer all-natural ingredients and are made to be vegan-friendly. While Troop Mushrooms' gummy line and Auri's Super Daily Mushroom Gummies are gluten-free, Troop Mushrooms' gummies are also soy-free.
These gummies also use mushrooms that are sourced solely from the USA. Furthermore, Troop Mushrooms has a map that shows which state each mushroom comes from. Auri and Troop Mushrooms are transparent about their ingredients, so consumers don't have to worry about any hidden details.
Overall, both brands of gummies are nutritionally similar except for a few small differences. Troop Mushrooms gummies and Auri's mushroom gummies both use organic ingredients for optimal nutrition benefits and to reduce the risks that come with GMOs.
Auri Mushroom Gummies vs Troop Mushrooms Gummies:
Price
When it comes to price, Auri mushroom gummies have a slight advantage. A one-time purchase of Super Daily Mushroom Gummies is $34.99 while any of Troop's gummy line is $45 for a one-time purchase.

Both brands also offer a subscription that comes with discounts. A monthly subscription to Super Daily Mushroom Gummies lowers the price of each bag to $27.99 while a Troop monthly subscription can reduce the price to $36.
However, it should be noted that while the price for Auri's product may be cheaper, Troop Mushrooms is a more environmentally-conscious company. Each supplement container at Troop Mushrooms is comprised of 100% post-consumer recycled plastics and is made, bottled, and shipped in Florida to reduce their carbon footprint as much as possible.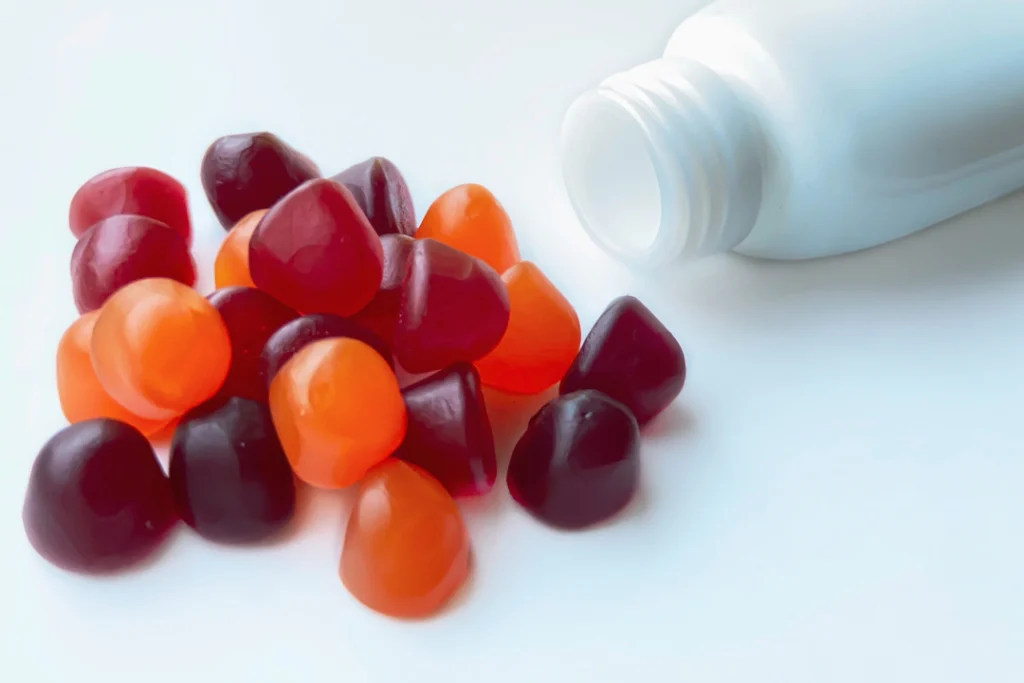 Auri Mushroom Gummies vs Troop Mushrooms Gummies:
Verdict
Auri and Troop Mushrooms both offer a strong product line of gummies that use the full power of mushrooms backed by scientific research. However, Troop Mushrooms is offering consumers more than just physical health benefits.
If you're interested in using mushrooms to help improve your mental health, the variety in Troop Mushrooms gummies makes it a potential aid. Additionally, their focus on creating an environmentally-friendly product means that users can trust that their purchase does little to negatively impact the planet.
Mushrooms can help your body and mind to function at the highest level. Gummy supplements in particular offer a flavorful and convenient way to add mushrooms to your diet. For anyone looking to experience the health benefits discussed in this article, gummy supplements are worth investigating.
Further reading For Additional Reference:

Everyday Health: "7 Potential Health Benefits of Mushrooms"
National Library of Medicine: "Hericium erinaceus Extract Reduces Anxiety and Depressive Behaviors by Promoting Hippocampal Neurogenesis in the Adult Mouse Brain"
National Library of Medicine: "Edible Mushrooms: Improving Human Health and Promoting Quality Life"
Deutsche Welle: "A brief cultural history of the mushroom"
National Library of Medicine: "A randomized, double-blind and placebo-controlled study of a Ganoderma lucidum polysaccharide extract in neurasthenia"
Important Note: The information contained in this article is for general informational purposes only, and should not be construed as health or medical advice, nor is it intended to diagnose, prevent, treat, or cure any disease or health condition. Before embarking on any diet, fitness regimen, or program of nutritional supplementation, it is advisable to consult your healthcare professional in order to determine its safety and probable efficacy in terms of your individual state of health.
Regarding Nutritional Supplements Or Other Non-Prescription Health Products: If any nutritional supplements or other non-prescription health products are mentioned in the foregoing article, any claims or statements made about them have not been evaluated by the U.S. Food and Drug Administration, and such nutritional supplements or other health products are not intended to diagnose, treat, cure, or prevent any disease.