Turkey Tail mushroom extract is consumed for its many health benefits, including improved immune and gut function, reduced inflammation, and even the potential to help fight cancer. We'll review five top brands in our search for the best Turkey Tail mushroom extract.
When you hear the words Turkey Tail mushroom extract, health benefits probably aren't the first thoughts that come to your mind. However, you may not have known there are many benefits surrounding this product. Medicinal mushrooms have been used throughout history to promote health and longevity, ranging from reduced inflammation to improved gut and immune health. We'll provide the top five Turkey Tail mushroom extract brands to assist you with making an informed decision.
You May Also Like:
5 Top Mushroom Supplements for Stress Relief
A Tiger Milk Mushroom Supplement vs Tremella Mushroom: Which One Should You Choose?
Turkey Tail mushroom extract:
General information
Turkey Tail mushrooms are medicinal mushrooms with an abundance of health benefits. These specific mushrooms grow into a disc-like shape in various colors such as brown, black, white, and gray and often resemble the likes of a turkey's tail, hence its name. They grow on dead or decaying trees, especially oak and maple trees, and are common in deciduous woodlands throughout North America, Europe, and Asia.
Throughout its history, specifically in Asian cultures, Turkey Tail mushrooms have been brewed into a tea and consumed as a beverage. Turkey Tail mushrooms are harmless to eat so long as they're from a clean and safe environment. However, some have said the mushroom has a tough leathery texture. Therefore, the best means of consumption for the mushroom's benefits would be tea or a supplement.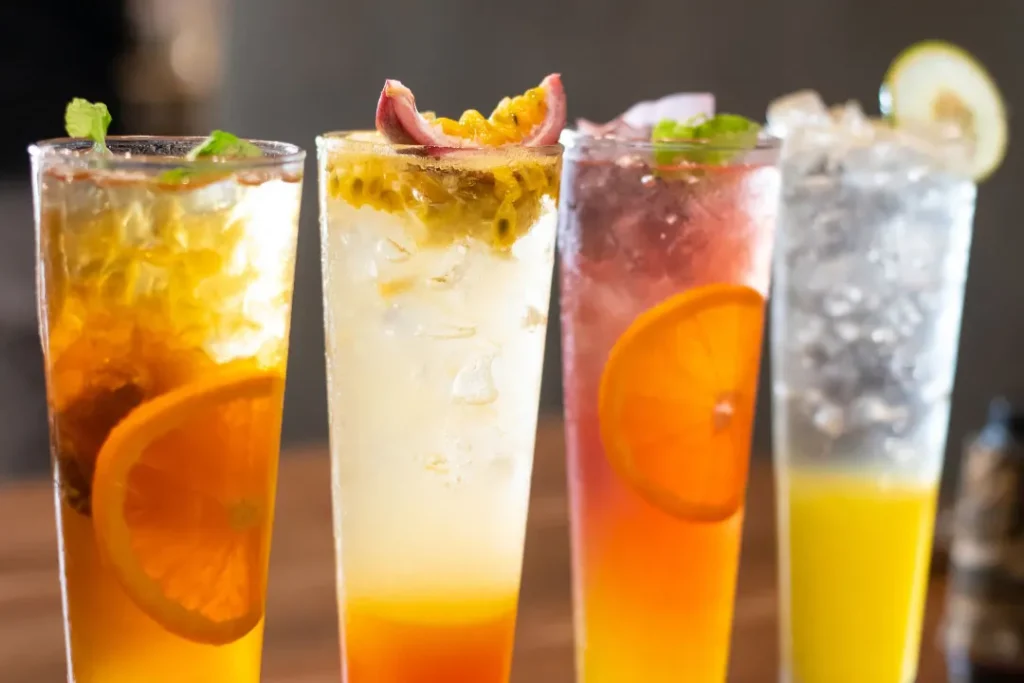 Turkey Tail mushroom extract:
Brand breakdowns
The health benefits may be a heavily weighted factor when considering what to look for in a Turkey Tail mushroom extract. Whether looking for anti-inflammatory properties or increased nutrients, this extract may be a valuable supplement for your daily diet.
Wild Foods Co offers a one-time purchase for its Wild 8 Mushroom Complex with Lion's Mane and Cordyceps in a 60-count supplement for $21.00 or a subscribe and save 6% service for $20.67. 100% organic, USDA-certified wild mushrooms make up these supplements. They have 30 servings per container with a serving size of two capsules and include a 200mg blend of Shiitake, Turkey Tail, Chaga, Agaricus, and Maitake mushrooms. In addition, Wild Food Co ensures its product is non-GMO, gluten-free, and free of common allergens such as soy, wheat, eggs, peanuts, shellfish, and any sweeteners.
Erbology, which offers an organic Turkey Tail powder, is free of added sweeteners and additives, non-GMO, vegan, and gluten-free. Erbology provides a one-time purchase for a 1.4-ounce container at $49.99, or you can subscribe and save 5% if you choose to have the product delivered every two months for $47.49 or if you decide to get the product delivered monthly, you will save 10% for $44.99. This powder contains over 21% immunity-supporting beta-glucans along with polysaccharopeptides, which can help the body fight infections and stimulates cell production.
Nootropics Depot has a 500mg Turkey Tail capsule starting at $19.99 for a 60-count or 180-count at $44.99. One capsule is the recommended daily serving size, providing a minimum of 45% beta-glucans. Nootropics capsules promote cellular and digestive health and are lab-tested and verified for product purity and identity.
Double Wood Supplements takes pride in the purity and potency of its Turkey Tail capsules due to being manufactured in the U.S.A. Double Wood offers a one-time purchase of 120 capsules, 500mg each, or you can subscribe and save 10% for $17.96. The recommended dose is two 500mg capsules daily. Double Wood's product can help support a robust immune system while promoting healthy digestion.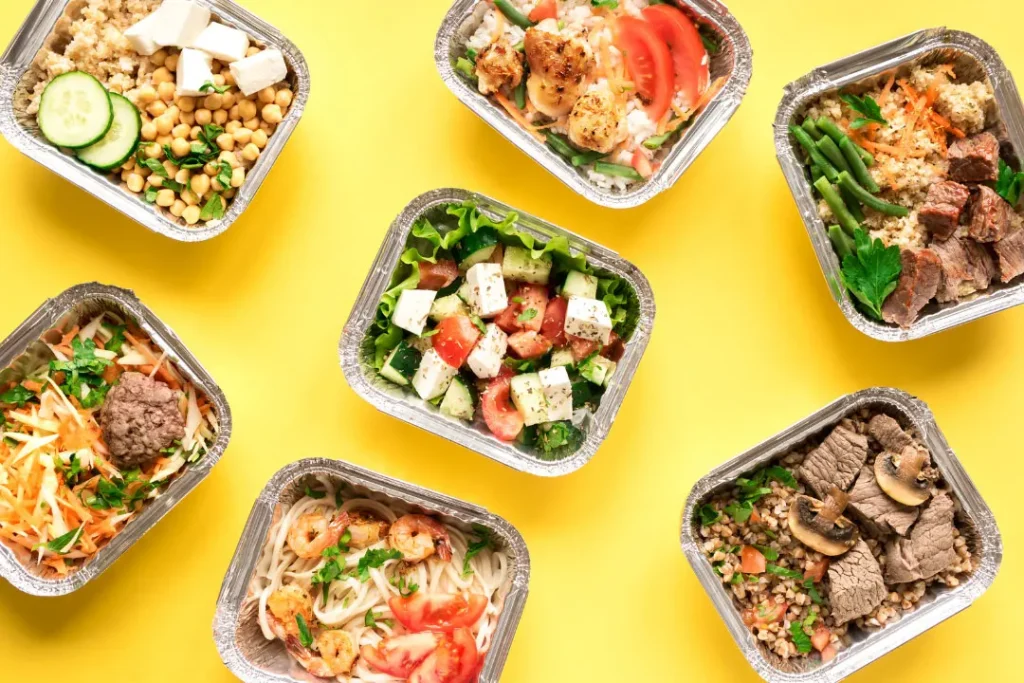 Turkey Tail mushroom extract:
Top choice
Our top choice for the Turkey Tail mushroom extract is Turkey Tail Extract Capsules from Real Mushrooms. With over 40 years of experience and extensive research dedicated to providing its consumers with the purest product, Real Mushrooms is no comparison to other supplement companies.
The product comes in a 45 or 100-serving bottle, ranging from 90 to 200 capsules. The 90-size bottle can be a one-time purchase of $34.95, or you can subscribe and save 15% for $29.71. The 200 capsule bottle, a 10% bonus, starts at a one-time purchase of $69.95 or the subscribe and save price of $59.46.
Real Mushrooms uses certified organic mushrooms, is gluten-free, non-GMO, and vegan friendly, and verifies its quality by accredited third-party labs. There are no added starches, mycelium, or grains, and Real Mushrooms provides a guaranteed potency of 30% beta-glucans per capsule. Moreover, Real Mushrooms Turkey Tail Extract Capsules can help support digestion and provide anti-bacterial properties.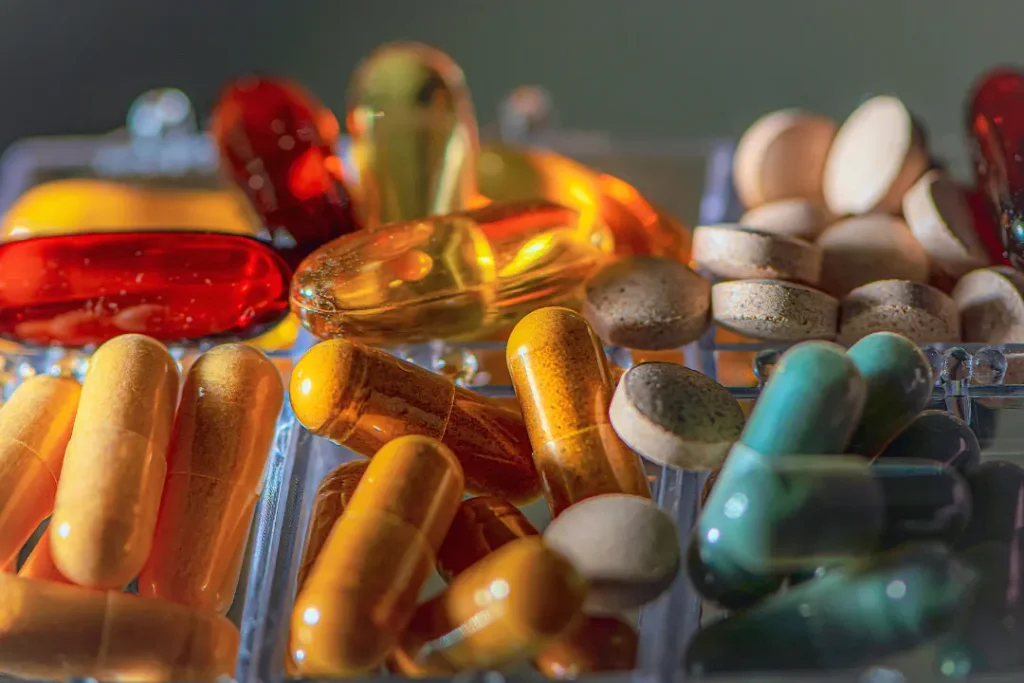 Turkey Tail mushroom extract:
Finding a quality product
Whether you are searching for a product that will support your immune system or possibly help fight against cancer, Turkey Tail mushroom extract is a beneficial supplement. However, it is crucial to be mindful of the quality and ingredients used in the product. Some extracts may be using myceliated grains. These products use the root structure of the Turkey Tail mushroom and may contain grain fillers, which can dilute the healthy nutrients you are looking for from the Turkey Tail mushroom extracts.
Products not using myceliated grains or fillers may offer more value regarding health and nutrients, better supporting your overall health and wellness goals. We hope this guide helps you choose the best Turkey Tail mushroom extract supplement, as these mushrooms may support gut health, joint health, and liver, lung, and spleen functions.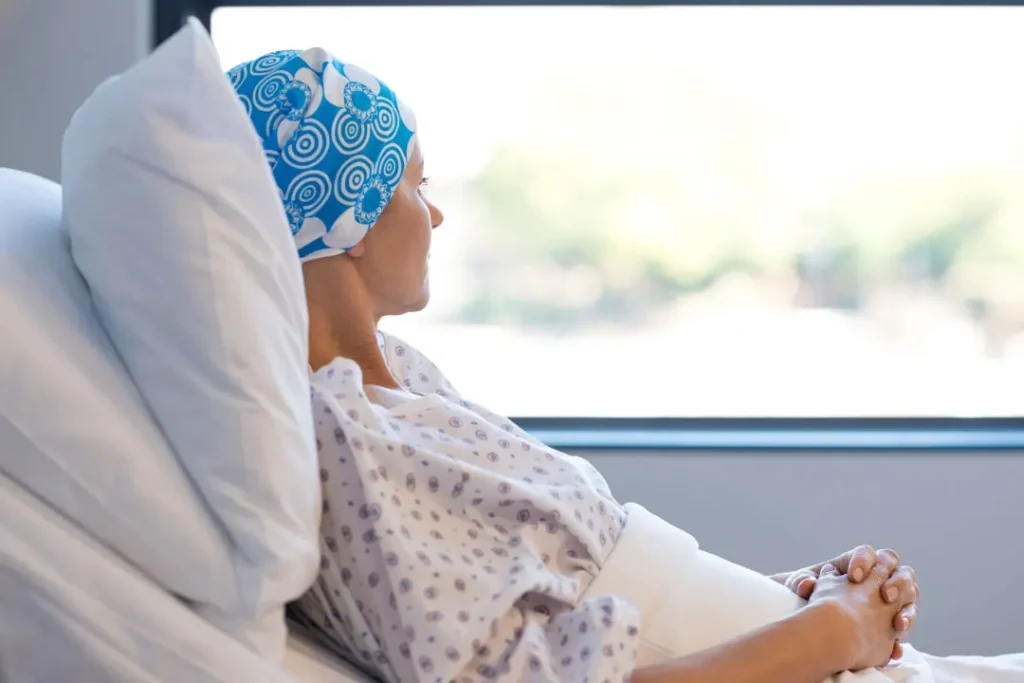 For further research:
Organic Facts: 12 Surprising Benefits of Turkey Tail Mushrooms
Very Well Health: Turkey Tail: Uses, Benefits, Side Effects, Dosage, Precautions
The Art of Anti-Aging: Wonder Mushroom: The Top 10 Health Benefits of Turkey Tail Mushroom
Important Note: The information contained in this article is for general informational purposes only, and should not be construed as health or medical advice, nor is it intended to diagnose, prevent, treat, or cure any disease or health condition. Before embarking on any diet, fitness regimen, or program of nutritional supplementation, it is advisable to consult your healthcare professional in order to determine its safety and probable efficacy in terms of your individual state of health.
Regarding Nutritional Supplements Or Other Non-Prescription Health Products: If any nutritional supplements or other non-prescription health products are mentioned in the foregoing article, any claims or statements made about them have not been evaluated by the U.S. Food and Drug Administration, and such nutritional supplements or other health products are not intended to diagnose, treat, cure, or prevent any disease.